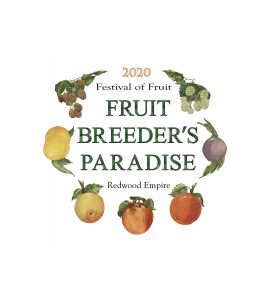 Fruit enthusiasts from around California and beyond will gather in Santa Rosa, California to celebrate the growing and enjoyment of fruit. The legendary plant breeder Luther Burbank made this area his home and called it "the chosen spot of all this earth as far as Nature is concerned.
You'll see why this is true with the wonderful tours that will accompany speakers, a great dinner, demonstrations, tastings and more.
Mark your calendar now for the Festival of Fruit – August 14-16, 2020 in Santa Rosa, California. We'll bring further details and registration to this website soon. Hope to see you there!